Hey guys! Since Wildstar has decided to
game end
itself, I'm uploading pics of my plot, the Lucky Bar!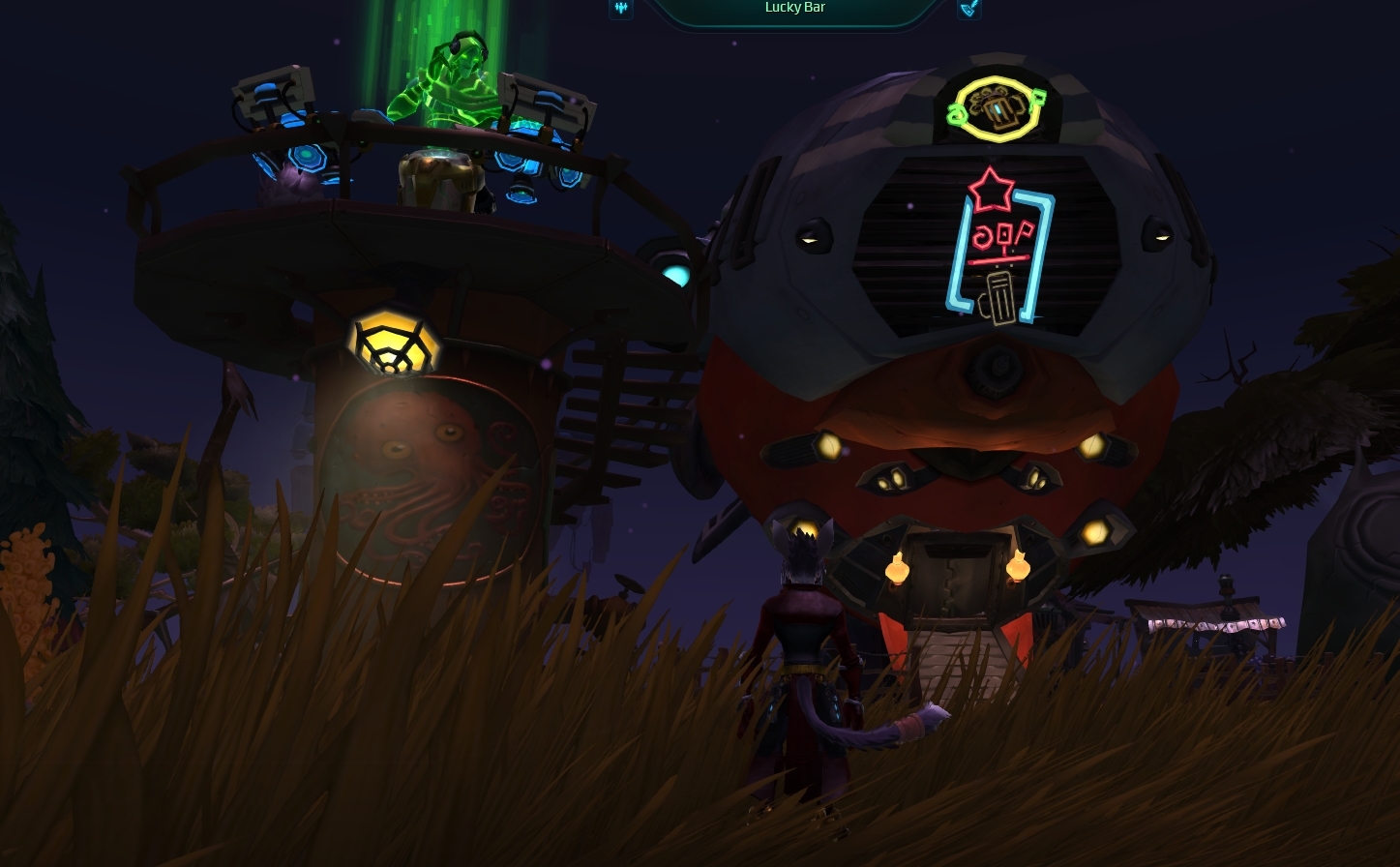 Here's the Lucky bar in its natural habitat! Golden honeywheat fields a plenty with a large water tower that just shoots large jets of water into the air! Great for pool parties! Maybe not so much for barbeques without an umbrella.
Here's the entrance, lit up with a pair of fancy sconces! You know you're stepping into pure class.
Bird's eye view of the interior entrance. Everything makes my fancy boi look smoller.
Here's the bar, fully equipped with seats, drinks, taps, and TV's for your seasonal games of Protostar-sponsored Murderball! Say hi to Aerun!
And of course what good is a bar n' lounge without a good place to lounge? Kick your feet on the bed, the chair, maybe not the fireplace, but definitely the rug! And feel free to snag a book from the shelf that didn't make it into the shot!
A bigger screen, and bigger speakers, with an even bigger seating area! This is the perfect spot for those who want to see and hear the screams of their Proto-enslaved bretheren in full HD! It even has
couch coaster!
Going up! Hello revolving coat hanger!
Whether it's high stakes gambling or high stakes children's card games, we got a table for you! Just one though, so learn to share.
And of course, for those more inclined to fluffy stuff and bright colors, what better way to soothe the soul than a bit of R n' R in the Cuddle Pile?
Don't worry about it.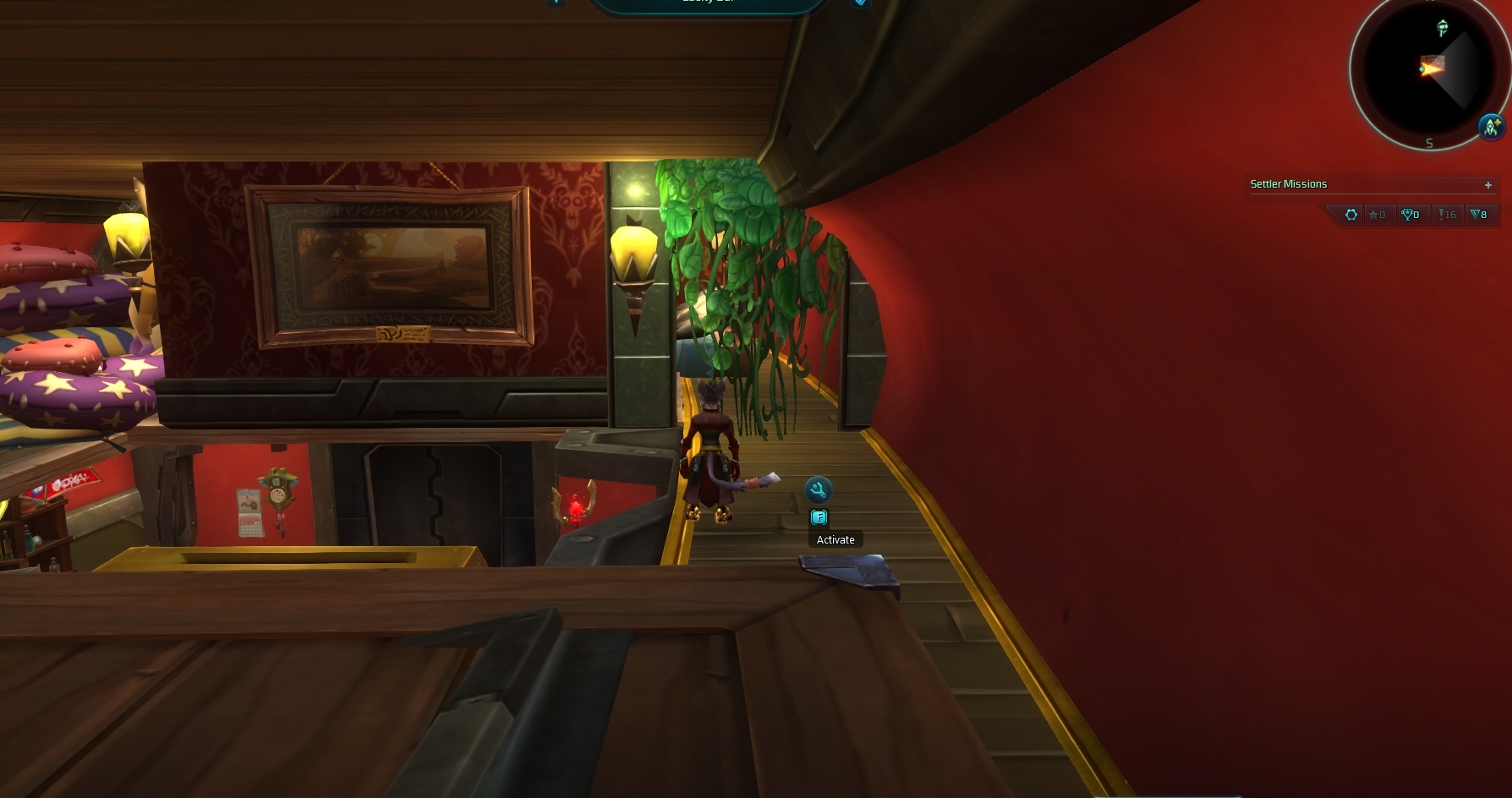 Here's the tastefully decorated entrance to the bedroom! This area is more inclined towards festivities and other such activities that are decidedly not family friendly. Or, y'know. For sleeping.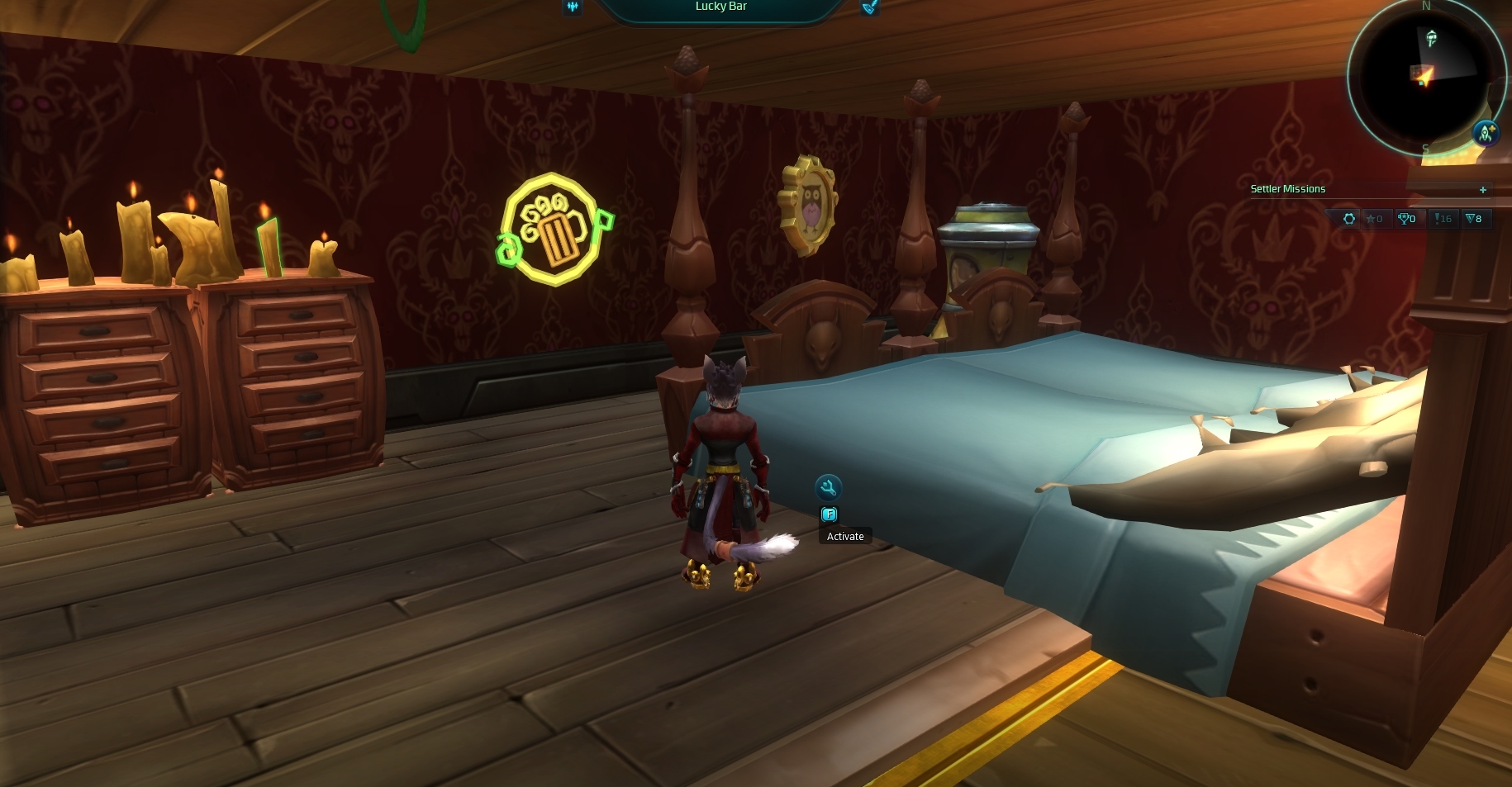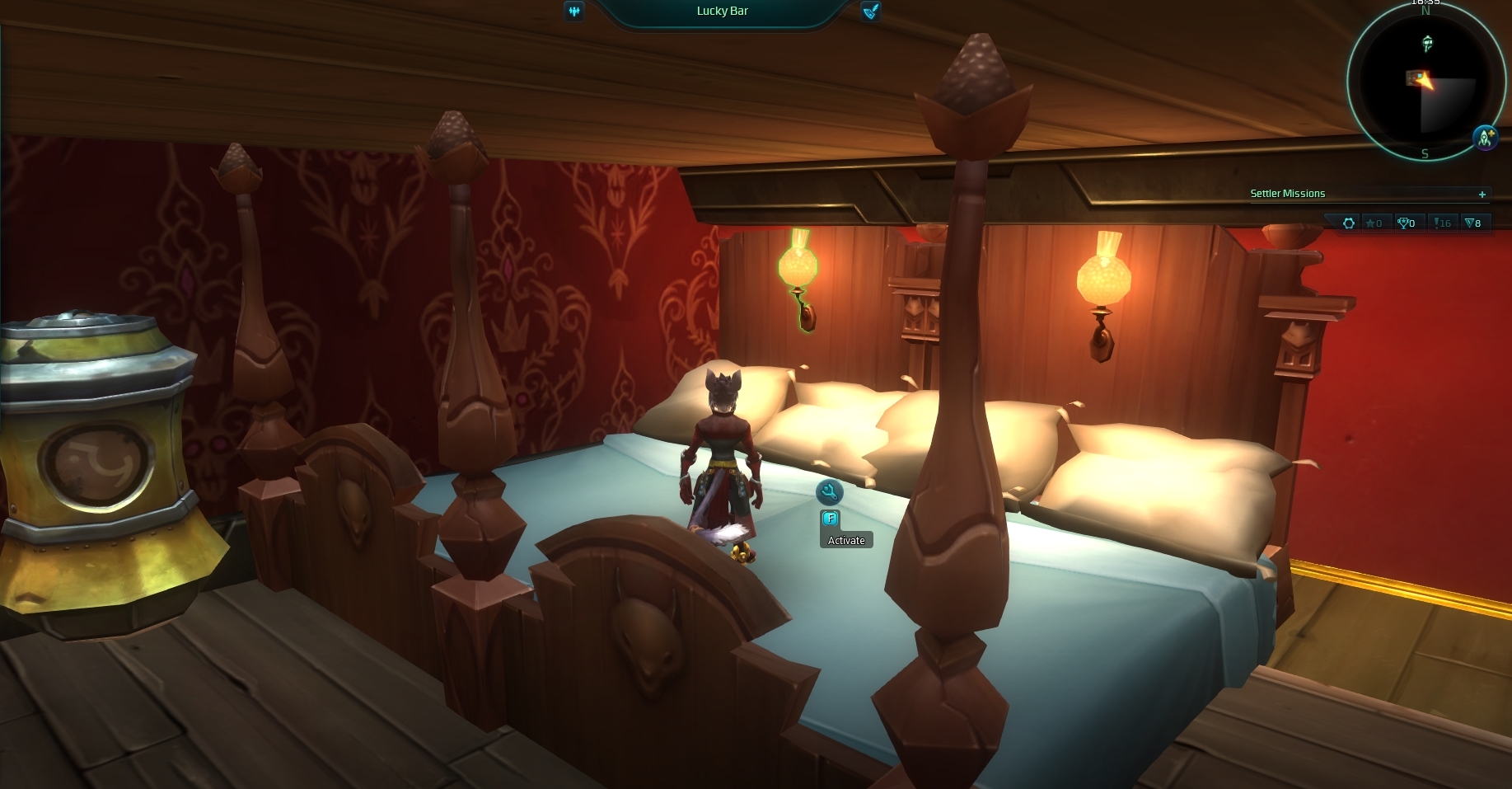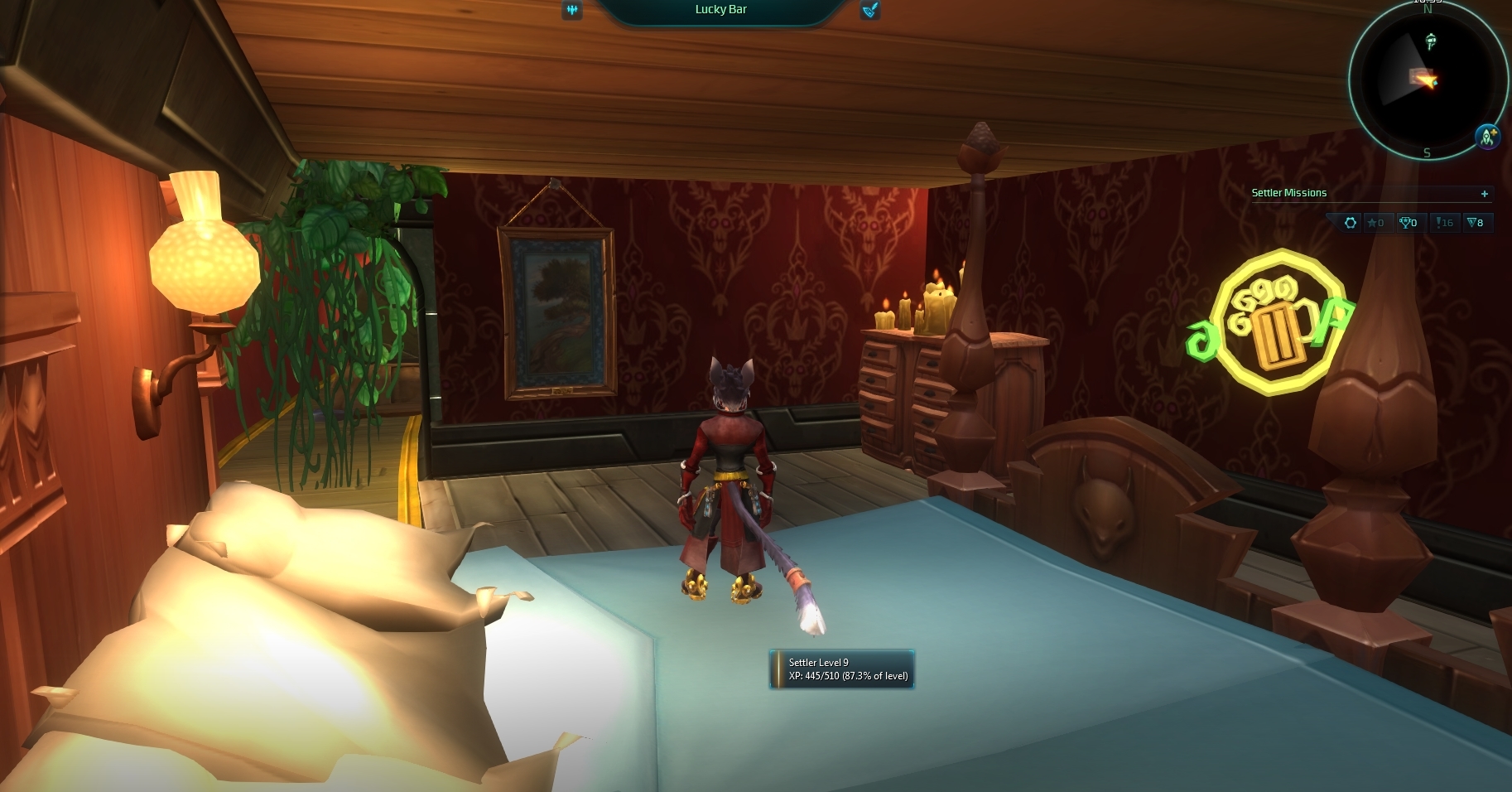 And here's a sweep of the bed room with mood-lighting, paintings, and a keg for those who want to get inebriated in the comfort of the bed!
Well that's the tour of the Lucky Bar, hope to have you here soon!